I am really excited! On Thursday, I received my shipment of four 1:1200 Age of Sail ships from Langton Miniatures, and I could hardly wait. Well, school was interfering, and so today I finally got a chance to put one together. Here is a French built 36 gun frigate that will be used to represent
HMS Guerriere
, the first British frigate that .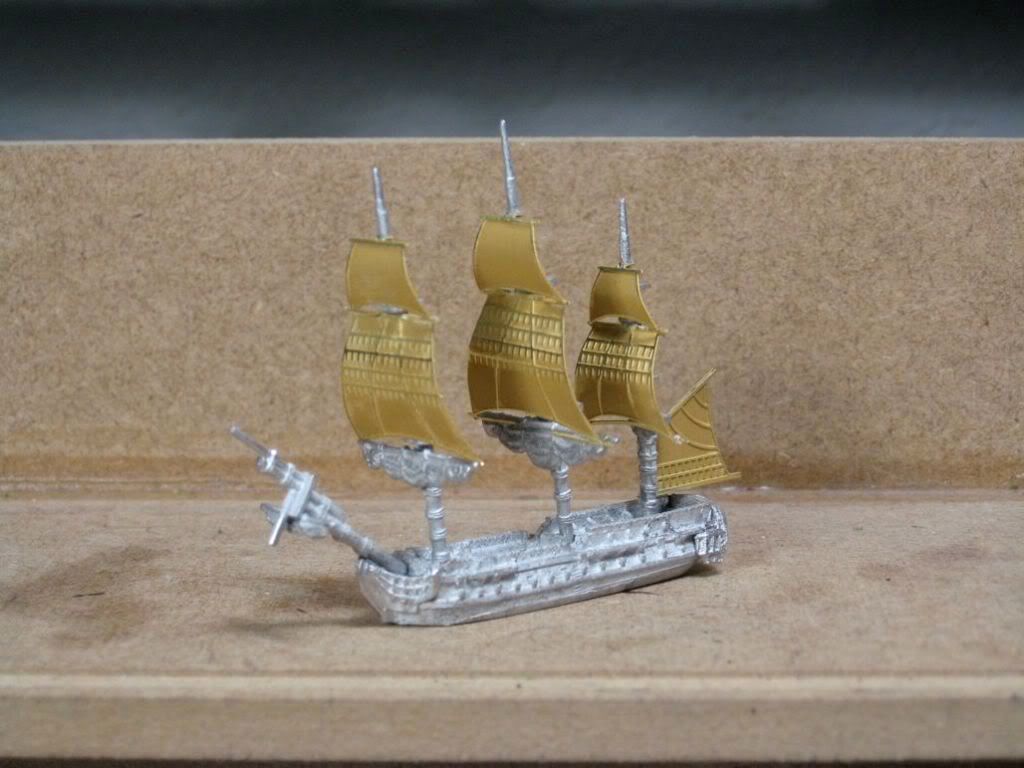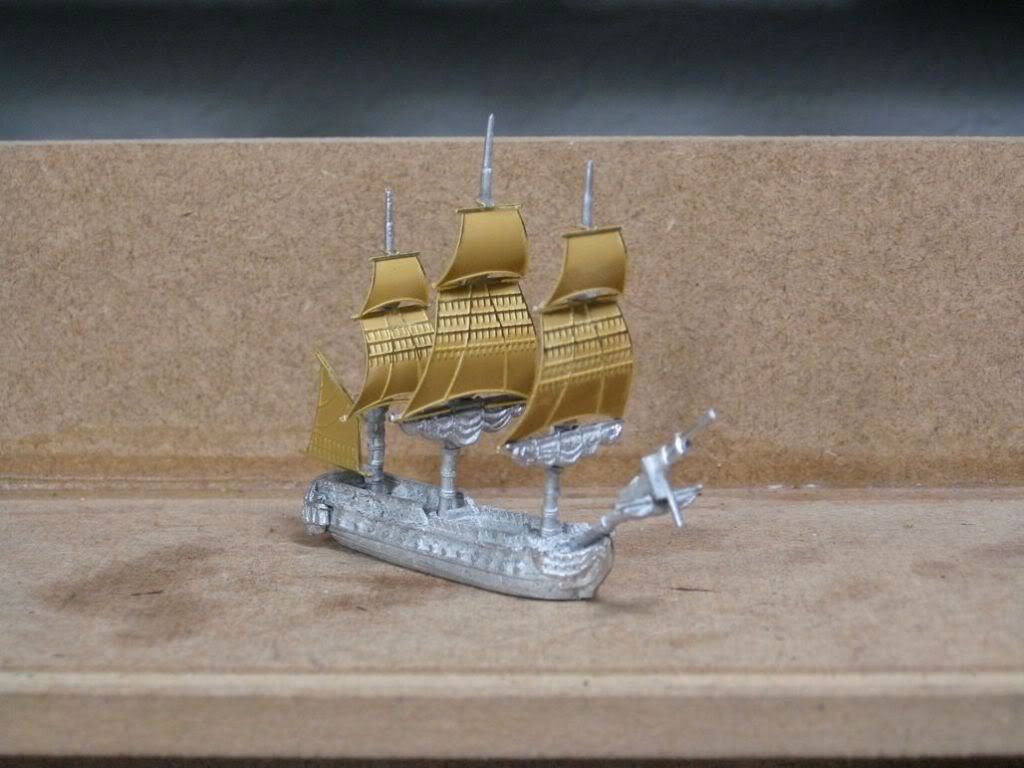 I've still got three more ships, incuding the
USS Essex
, a ship-sloop, and an oceangoing schooner. But I am thinking that I'll paint the
Guerriere
before I get rolling on other models.
I'm really excited about playing Trafalgar, so I'm going to getting to work on these ASAP.