OK, I've got the first stage of construction done.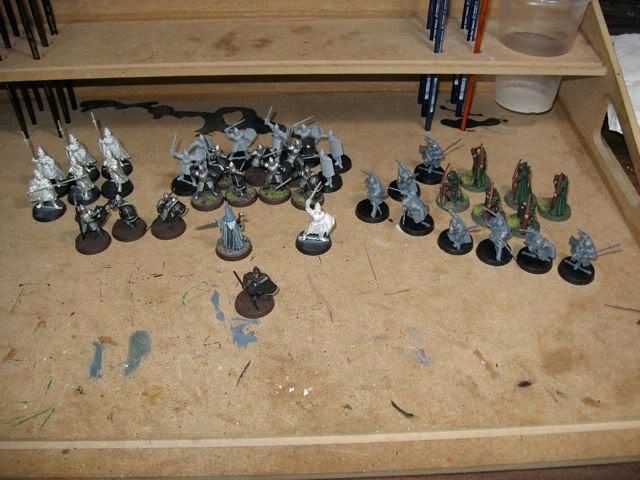 I am still waiting on a few models to arrive via the mail, and I'll get them cleaned up before I start painting the rest of their batch. Or maybe I'll just get this one batch done and do the others when they get here. I'll figure it out. One way or another, I'm test painting my spearman first.
One thing that I really don't like doing, but am still zealous about, is cleaning the models. Gah, I hate mold lines. However, they do really look tacky on the models after they've been painted, and the methods I'll be using will actually accentuate any mold lines, so I'm being super careful. The most obnoxious - I had one of the Citadel Guard with mold lines over the wing detail on his helmet. Removing them while keeping the detail was a challenge. The next most obnoxious was a mold line down the middle of the face of one stance of the plastic rangers. Getting rid of it while keeping the facial detail was another pain.
Ah, well, I'll get the test model painted and then I'll review how I've done.