Here he is, my early scale Gandalf in all of his glory. Oh, I do need to finish his base now that I think about it.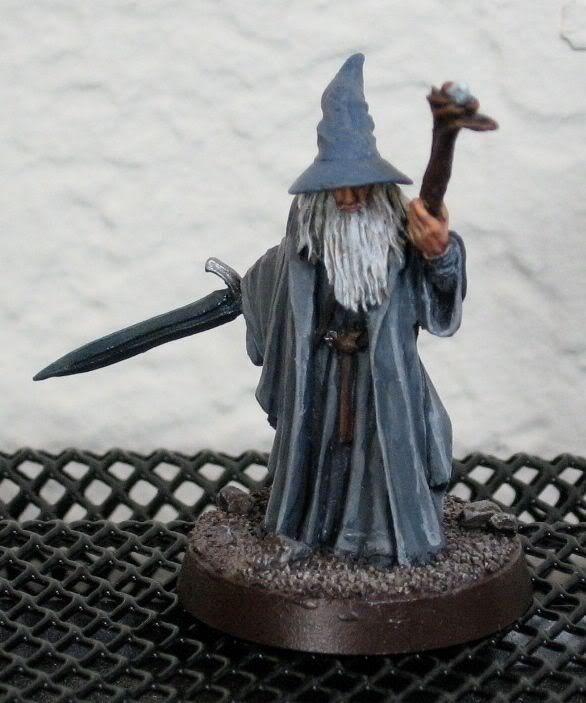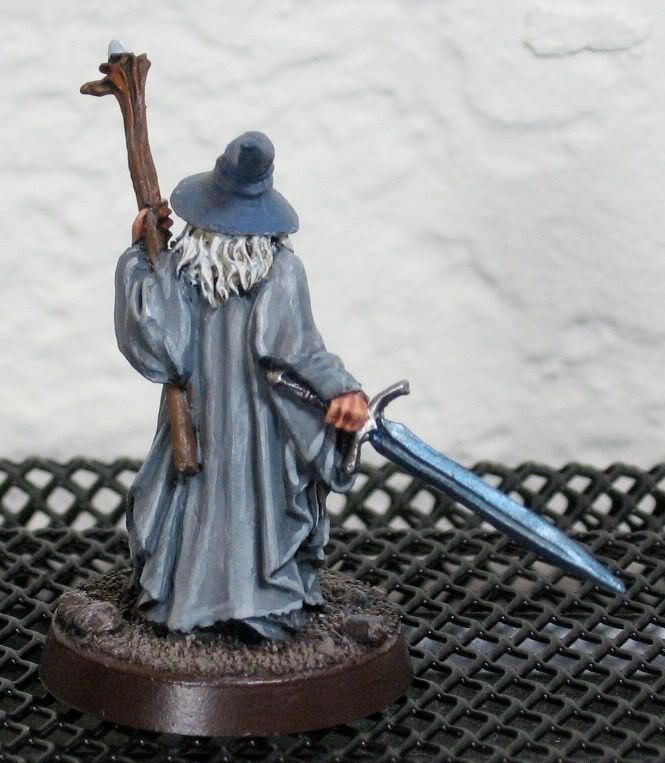 This is a try to get a shot of his face - a side effect of having such a cool hat is that you can hardly see the model's face and it's almost impossible to take a picture of it. This was the best shot I could get.
I had most of the model done already and just had to get the flesh done. I did the layered method on this one. I put on Dark Flesh, then Tanned Flesh, next Dwarf Flesh, and finally a light highlight of 50/50 Dwarf and Elf Flesh. One thing that I've found is that hands in particular look really flat without some flat painting to give it a little extra pop. On the back of your hand you can see the bones creating a little ridge. Well, that's pretty much invisible in real life, but on a mini a light highlight there really brings the hand to life.
I also tried a blue wash on Glamdring, and I'm not sure how it turned out. I may give another highlight of Mithril Silver over the edges to return the metallic edge to it.